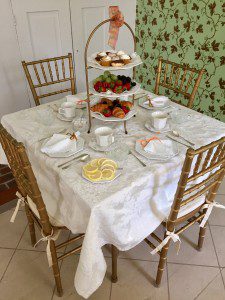 Hosted by the Friends of Cherry Hill Foundation.
Join us for this special tea celebrating national chocolate day! Guests will dine on sandwiches, scones, assorted chocolate sweets, and hot tea!
Cost is $33 per person.
Register online through the City of Falls Church Recreation and Parks Depart or call 703-248-5027 (Registration Code 131502-A). The senior citizen discount is not available for this program.
******Reservations are Required******
Questions- Contact Corey Jannicelli at 703-248-5171 for more information