If you don't know who Stanton is, you should!
This 19th-century champion of Woman's Rights stood out because she had several things other suffragists lacked: a husband, seven children, tremendous writing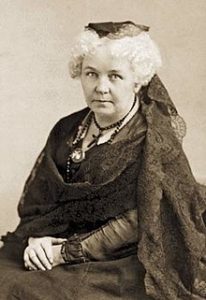 ability, and a wicked sense of humor. She was also Susan B. Anthony's best friend and Anthony would not have become famous without her.
Learn about her amazing fight to improve women's education, clothes, and legal rights, and why she has largely been forgotten. Presented by award-winning actress and Smithsonian Scholar Mary Ann Jung, the show is a fun, inspiring and interactive biography.
The cost is $10.00; please purchase tickets through Eventbrite