When:
Back to Calendar October 22, 2017 @ 2:00 pm - 4:00 pm
✔ Add to Calendar Add to Google Calendar
Categories:
Teas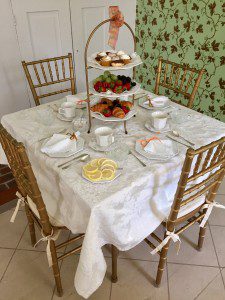 Unfortunately, this event has been cancelled due to low registration.
Hosted by the Friends of Cherry Hill Foundation.
Join us for this special tea celebrating the harvest season and the history of Falls Church as a farming village. Guests will dine on sandwiches, assorted sweets, scones, and hot tea! Cost is $33 per person.
Register online through the City of Falls Church Recreation and Parks Depart or call 703-248-5027 (Registration Code 131500-A).
Food is catered by Natalia's Elegant Creations
*****Reservations are Required*****
Questions- Contact Corey Jannicelli at 703-248-5171 for more information