When:
Back to Calendar December 9, 2017 @ 2:00 pm - 4:00 pm
✔ Add to Calendar Add to Google Calendar
Categories:
Teas
Hosted by the Friends of Cherry Hill Foundation Inc.
Enjoy a special holiday tea and talk at the historic farmhouse. The house will be decorated in mid-19th century period décor and will include a tree. The talk will be presented by the 1858 mistress of Cherry Hill. As always the tea consists of tea sandwiches, assorted sweets, warm scones and a bottomless cup of tea.
Cost is $33 per person.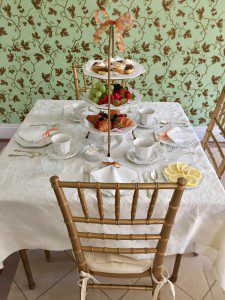 Register online through the City of Falls Church Recreation and Parks Depart or call 703-248-5027 (Registration Code 131501-A).
*****Reservations are Required******
Questions- Contact Corey Jannicelli at 703-248-5171 for more information