When:
Back to Calendar December 14, 2019 @ 2:00 pm - 3:00 pm
Where:
Cherry Hill Farmhouse
312 Park Ave
✔ Add to Calendar Add to Google Calendar
Cost:
$33 per person
Contact:
Corey Jannicelli
7032485171
cjannicelli@fallschurchva.gov
Categories:
Teas
This event has sold out but we hope you consider joining us for our Valentine's Day or Mother's Day teas in 2020!
Hosted by the Friends of Cherry Hill Foundation Inc.
Enjoy a special holiday tea and talk at the historic farmhouse. The house will be decorated in mid-19th century period décor and will include a tree. The talk will be presented by the 1858 mistress of Cherry Hill. As always the tea consists of tea sandwiches, assorted sweets, warm scones and a bottomless cup of tea.
Cost is $33 per person.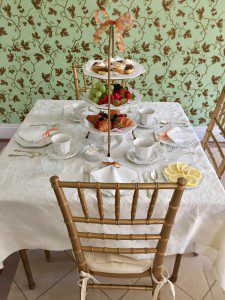 Register online through the City of Falls Church Recreation and Parks Depart or call 703-248-5027 (Registration Code 131501-A). Registration opens August 19
*****Reservations are Required******
Questions- Contact Corey Jannicelli at 703-248-5171 for more information