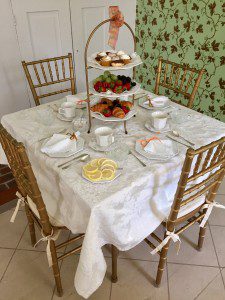 THIS EVENT IS SOLD OUT!
Hosted by the Friends of Cherry Hill Foundation.
This special tea is hosted by a costumed docent who will discuss a mother's role in the mid-19th century. Guests will dine on sandwiches, assorted sweets, scones, and hot tea!
Cost is $33 per person.
Register online through the City of Falls Church Recreation and Parks Depart or call 703-248-5027 (Registration Code 230151-A). The senior citizen discount is not available for this program.
******Reservations are Required******
Questions- Contact Corey Jannicelli at 703-248-5171 for more information