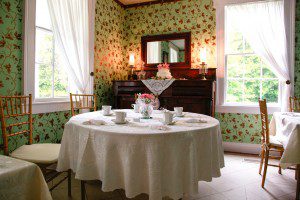 The Cherry Hill Farmhouse and grounds provide a lovely setting for a wedding ceremony, reception, or small private party. Cherry Hill Farmhouse is available for one event per day (Monday-Thursday 9 a.m.- 9 p.m., Friday- Saturday 8 a.m.- 11 p.m., Sunday 8 a.m.- 9 p.m.) Catering services, tents, chairs, and tables must be rented from an outside company.
*Starting in October 2017 City Hall Renovations will be taking place adjacent to Cherry Hill Farmhouse. Renters should be aware of potential construction noise and vehicles through 2019.
CAPACITY
The farmhouse can accommodate up to 50 persons for a standing reception or 20 persons for seated dining. The patio and lawn can be used for outdoor receptions, however a tent is required for events of more than 50 people.
RATES
Events for more than 50 people (6 hour minimum):
City: $200 per hour
Non-City: $250 per hour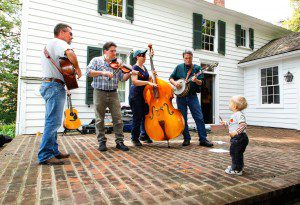 Additional Hours:
City: $150 per hour
Non-City: $200 per hour
Events for less than 50 people:
City: $150 per hour
Non-city: $200 per hour
A $400 refundable deposit is required in addition to a $100 fee paid to the Friends of Cherry Hill.