When:
Back to Calendar May 20, 2017 @ 10:00 am - 2:00 pm
Where:
Cherry Hill Farmhouse
312 Park Ave
Falls Church VA 23201
✔ Add to Calendar Add to Google Calendar
Categories:
Events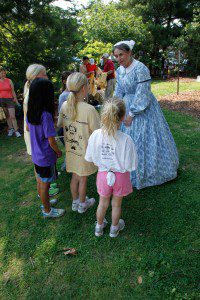 It happened here! Learn how the Civil War affected Falls Church as re-enactors portray both civilians and soldiers from the period. Watch soldiers conduct firing and drilling exercises, listen to period music and take advantage of fun period appropriate children's activities.
This event is free and open to the public.